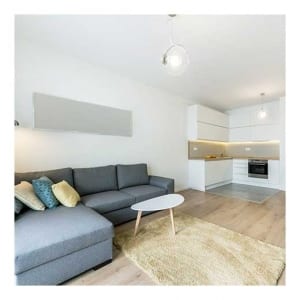 Advice for Moving From a House to an Apartment
No matter the reason for the move, going from a house to an apartment can be a difficult transition. There are limitations to space, storage, and even something as car storage can be an issue. It is important to keep many things in mind when it comes to a move like this. Here are some tips on how to deal with this tricky transition.
Dealing with Less Space
Unless you manage to snag a gigantic apartment you're going to have less space. It can make for cramped quarters, but it can also be a positive. You'll be able to cut out a lot of clutter and live more minimally. Things like heavy duty furniture and old clothes in your closets are areas where you may have to cut down. With fewer and smaller kitchen cabinets you will have to keep appliances and utensils in mind.
If the apartment is only part of your short-term future you might consider renting a self-storage space. This is a great option for things you just cannot get rid of, but you simply don't have the space for it.
Considering Your Pets
Pets are part of our families, but when you live in an apartment they can be a limitation. Not all apartments allow every type of pets. Some may allow cats but not dogs. Even if you do find a place that will accept your pet it can be a stressful time for them as well. Dogs may not adjust to losing a big yard. Be sure to consider amenities such as nearby dog parks when it comes to keeping your furry friends happy.
Get Cozy with Your Neighbors
Are you used to playing music as loud as you want or having quiet time at any time? A downside to living in an apartment is that you probably now share walls with your neighbors. Sure, you can pick a corner unit to help with noise, but it can still be a factor.
Increasing Rent
If you had a house you're probably used to a static house payment every month that did not increase. That's often not the case with renting an apartment. In an apartment complex your rent can increase every year. It is also subject to a property management company, so there is not a lot of room to negotiate.
As you can see, there are many aspects to consider when it comes to renting, especially if you are moving from a house to an apartment. It is not all bad, however. With the right complex and amenities apartment living can be quite comfortable. Plus, you can live more simply and efficiently.
The post Advice for Moving From a House to an Apartment appeared first on Apartments For Us.